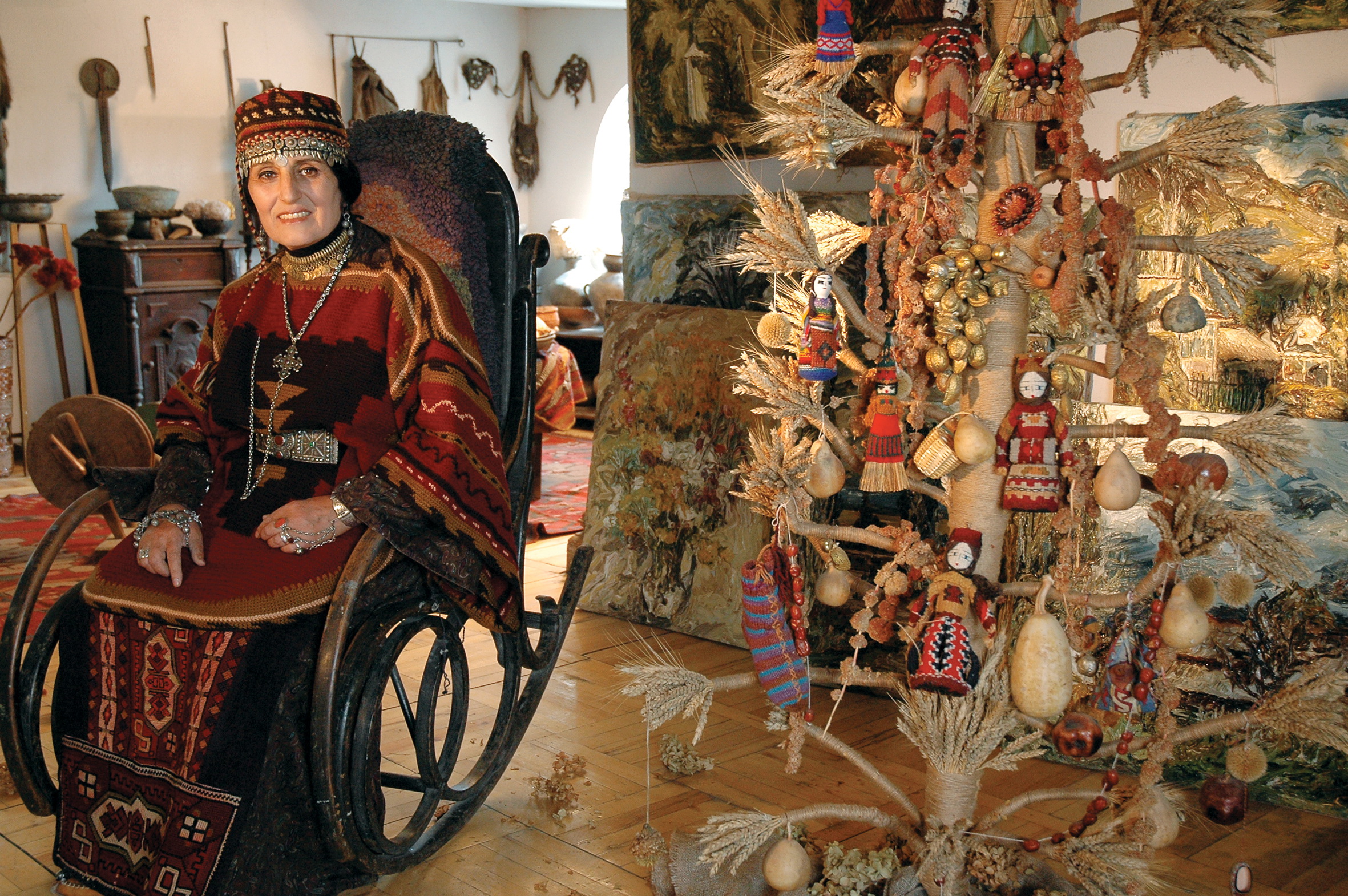 Lusik Aguletsi- the true embodiment of Armenian folk art
Lusik Aguletsi was a remarkable woman and a true embodiment of Armenian heritage. During the cosmopolitan era of Soviet Armenia, she remained a staunch defender of traditional Armenian values, standing above any ideology. With her unique style, she amazed the Soviet residents of Yerevan. It is thanks to such courageous and patriotic individuals that culture and identity are preserved. Lusik Aguletsi became a guardian of Armenian culture, nurturing it and passing it on to the younger generation.
"Painting allowed me to explore various aspects of culture, to see, understand, and appreciate the values created by our people. Thus, I delved into folk culture, especially national holidays, rituals, and costumes," said Lusik Aguletsi.
Once seen as an eccentric woman by Yerevan residents, Lusik Aguletsi transformed into a local legend. In her lifetime, she was awarded the title of Honored Artist of Armenia as well as the Movses Khorenatsi Order and the Gold Medal of Yerevan City Hall for her contributions to preserving Armenian culture.
Born on May 31, 1946, in Verin Agulis village in Nakhijevan, Lusik Harutyunyan's family was among the last Armenians living there after the 1919 massacre by Azerbaijanis. In 1953, her family moved to Yerevan. From 1963-67, she studied at Yerevan Art School and received a special prize from Avangard newspaper.
Since 1968, she participated in various exhibitions in Armenia and abroad, including Paris, Germany, Iraq, Los Angeles, Detroit, Toronto, Montreal, Moscow, Japan, Greece, and Belgium. A member of the Union of Artists of Armenia since 1974, her paintings are found in museums and private collections around the world.
Apart from painting, she was a dedicated ethnographer, collecting Armenian weapons, costumes, jewelry, and ancient jugs from her native Agulis and various regions of Western and Eastern Armenia. Aguletsi passed away on July 13, 2018, in Yerevan and was known as the last Armenian woman to don traditional attire in the city consistently.
Her residence and workplace at 79 Muratsan Street in Yerevan, where she lived for around 45 years, was transformed into a house museum by her family's initiative. This museum hosts folklore concerts, painting exhibitions, dance performances, and masterclass workshops. Adjacent to the museum is the Aguletsi Art Cafe, which offers traditional Armenian dishes, including Agulis cuisine.