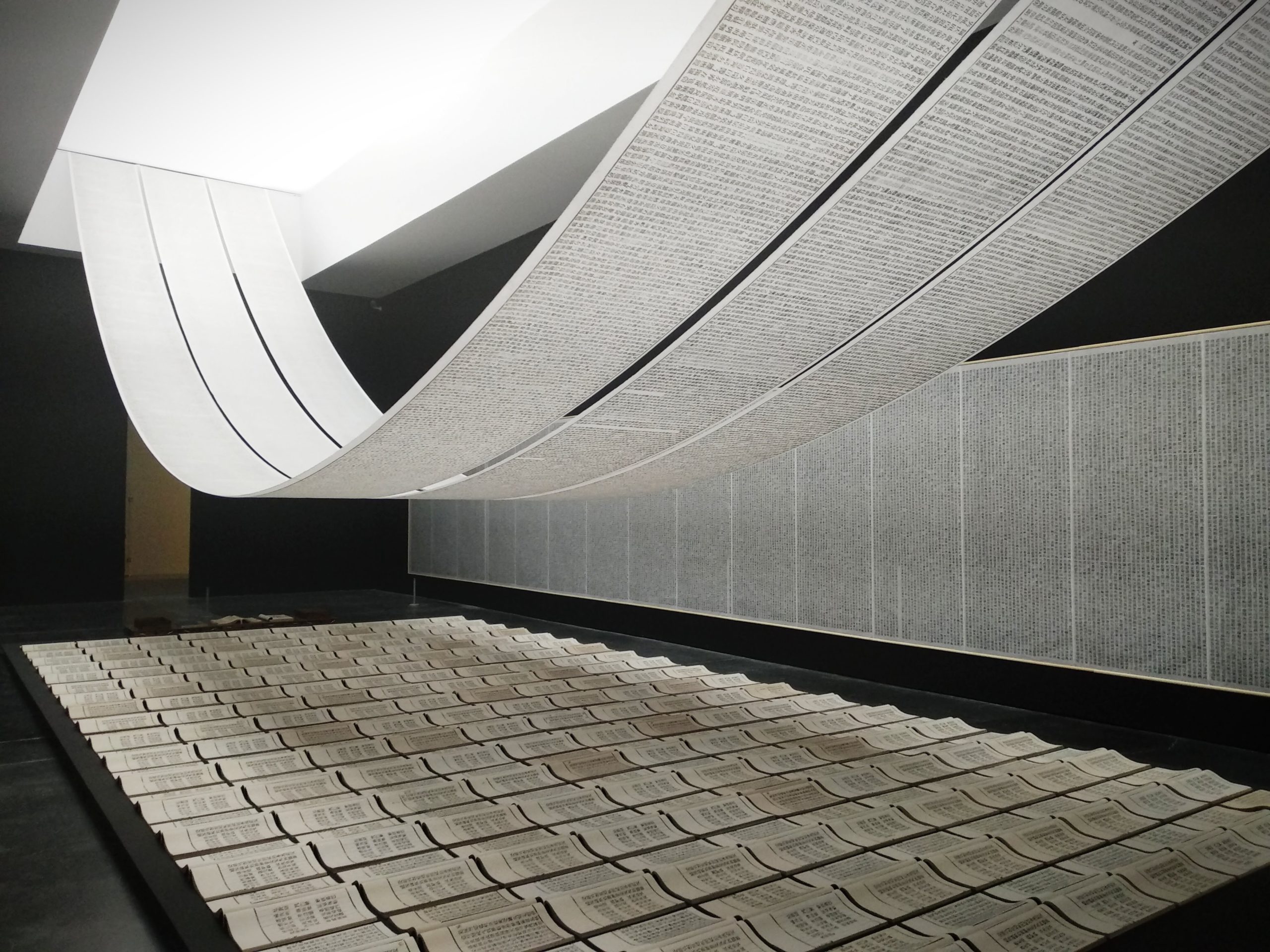 Xu Bing: A Book from the Sky
"A Book from the Sky" (simplified Chinese: 天书; traditional Chinese: 天書; pinyin: Tiānshū) is the title of an installation by Chinese artist Xu Bing that contained books in the style of fine editions from the Song and Ming dynasties but filled with glyphs that do not bear specific meaning and are designed to resemble traditional Chinese characters. The book, consisting of four volumes totaling 604 pages, was printed in a single print run of 126 copies between 1987 and 1991 and was first publicly exhibited in October 1988 in Beijing's China Art Gallery.
The book is composed using a set of 4,000 characters, as this is roughly the number of characters in common usage in modern written Chinese. The characters were carved into individual pieces of movable type made from pear wood  in style slightly squatter than that of Song typefaces.
Initially, Xu himself typeset sample pages and took them for printing to a factory in the village of Hányíng, one of the last remaining traditional printing factories in China.
Born in Sichuan Province, Xu Bing studied printmaking at the Central Academy of Fine Arts in Beijing. Book from the Sky and other projects have brought him considerable international renown. He moved to the United States in 1990 but returned to China in 2008 to teach at his alma mater.