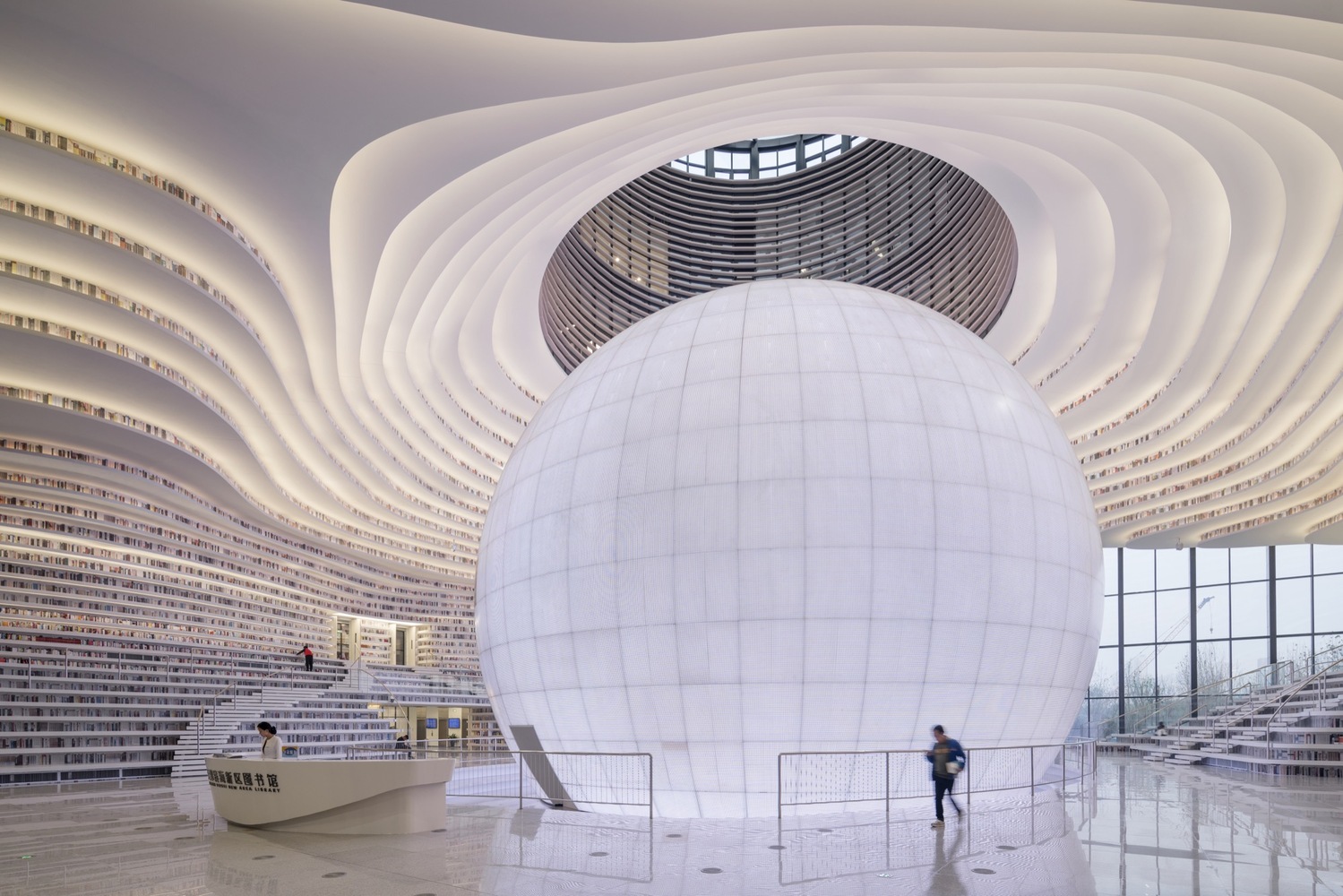 Tianjin Binhai Library- one of the gems of Chinese futuristic design
The Tianjin Binhai Library looks like a book lovers' heaven. Upon entering, visitors are welcomed into an atrium that ebbs and flows in what appears to be floor-to-ceiling books, with a luminous spherical auditorium called "the eye" at its core.While the building's main atrium isn't meant to be a reading place, there's an abundance of quiet, educational spaces among the five levels.
The library has designated reading rooms, child-specific spaces, elderly and community meeting areas, lounges, and computer and audio rooms. Two rooftop patios increase access to daylight while also providing an area to connect with the outdoors. The shelves are home to 1.35 million books, with additional book storage in the archives.
The "books" on the highest shelves of the atrium aren't really books, though—they're perforated aluminum plates printed to appear as books. While not part of the designers' master plan, construction time constraints led to the elimination of plans to create access to the upper shelves from the rooms behind the atrium.